Love Is the Killer App
Love is the most powerful force in the business world, and you best show it by sharing your knowledge, networks and compassion with your customers and colleagues. When you focus on promoting the success of everyone you do business with, you build an outstanding brand and create a legacy that will endure. This book's advice will help you excel throughout your career, from leadership to sales to service—and beyond!
"Tim Sanders's message that compassion in leadership is the key to success couldn't have arrived at a better time in the history of American business."
– Ken Blanchard, co-author of The One Minute Manager and Whale Done
The Likeability Factor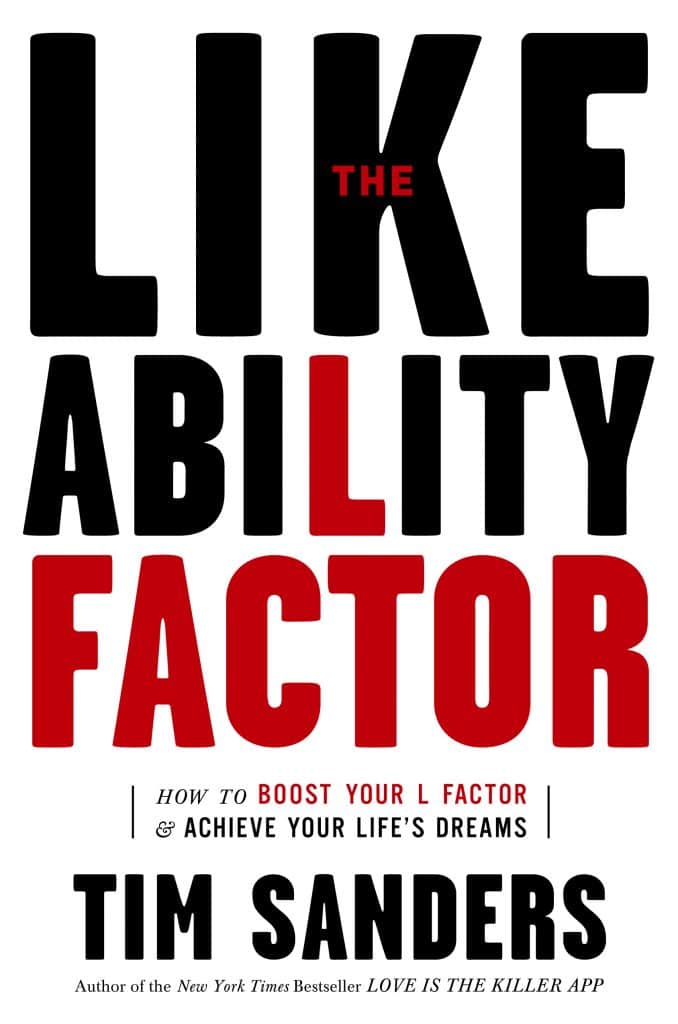 The choices other people make about you largely determine your health, wealth, and happiness. The good news is that you can arm yourself for the contest and win life's competition for preference. How? By raising your likeability factor. The extensive research and simple advice in this book will help you elevate your emotional appeal by teaching you how to enhance four critical elements of your personality.
"This book will enrich your life, and more importantly, the lives of those you touch."
– Anthony Robbins, Author of Awaken the Giant Within
Dealstorming: The Secret Weapon That Will Solve Your Toughest Sales Challenges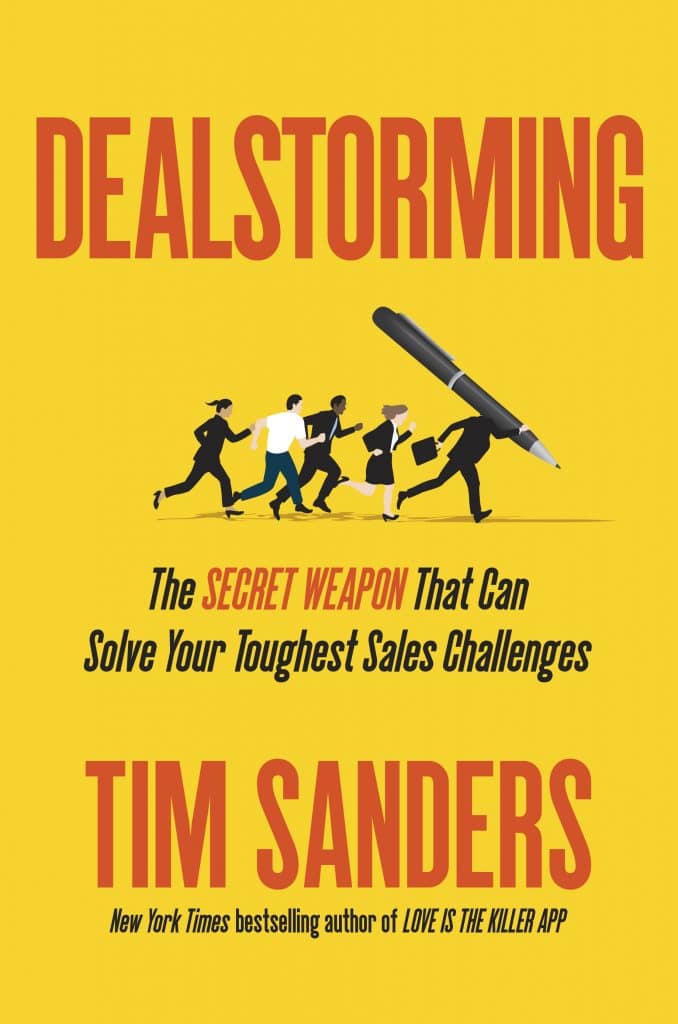 "Dealstorming" is Tim Sanders' term for a scalable collaboration process that any B2B sales team can use to find a breakthrough on a high potential opportunity that has gotten bogged down. By including every person who has a stake in the sale and channeling the collective experience of a diverse group of problem solvers, sales teams will uncover creative solutions to achieve a stunning closing ratio of big deal prospects.
"This book will change pennies from heaven to dollars from heaven."
– Jeffrey Gitomer, author of The Little Red Book of Selling
Today We Are Rich: Harnessing the Power of Total Confidence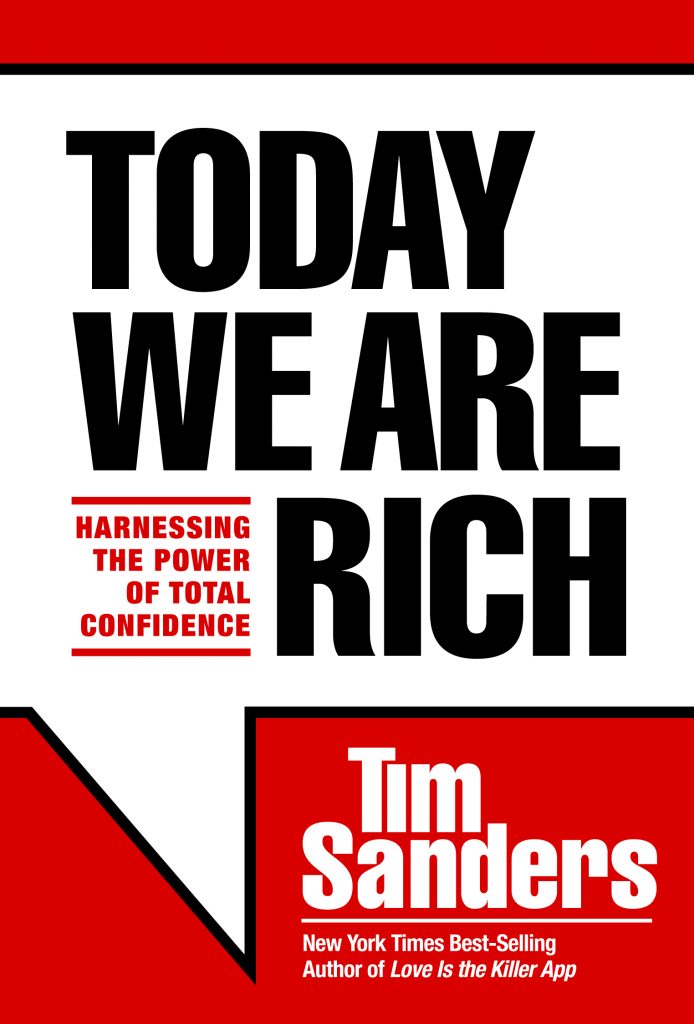 You can overcome anything with the right mindset. Positive thinking is possible during good or bad times through lifestyle design. Without it, you'll likely move sideways or backwards when faced with economic, social or personal adversity. The key is to possess total confidence in yourself, the others you rely on and a power greater than yourself. You do this by following seven success principles that were created almost a century ago by the masters of motivation.
"This is a book for the ages, a new classic, one that rewards anyone with the guts to read it. A page turner that pays big dividends."
– Seth Godin, author of Linchpin and Purple Cow
Saving the World at Work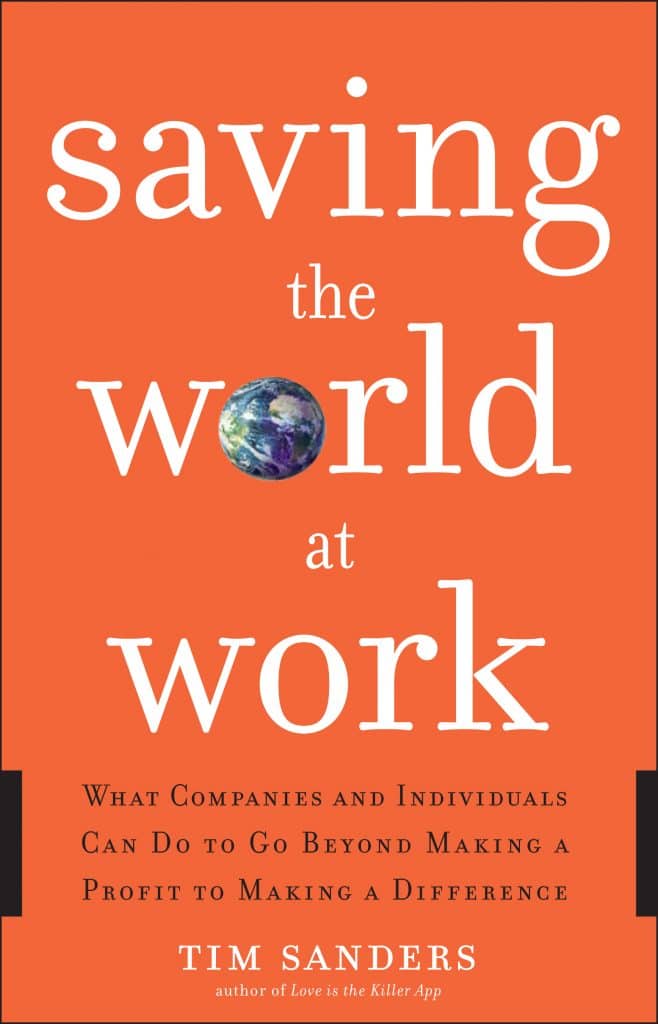 A "corporate responsibility revolution" is shaking up the business world. In this provocative and insightful book, bestselling leadership expert Tim Sanders reveals why companies must to go beyond making a profit and start making a difference. Companies that don't participate in this revolution risk becoming irrelevant. Drawing on extensive interviews with hundreds of employees and CEOs and illuminated by stories of people who are making a difference in the workplace and in the world, Sanders offers practical advice every individual and company can use to make the world a better place–now and in the future.
"With intelligence and passion, Tim Sanders reveals the new competitive logic of business: Being great now depends on being good."
– Dan Pink, author of A Whole New Mind